Ohmann Notariaat is well known for its personal and expert approach. Ohmann Notariaat has an interesting history, which dates back to the oldest protocol of Wassenaar. Ohmann Notariaat has been serving Wassenaar, The Hague and surroundings for more than 200 years. With a team of experienced specialist Ohmann Notariaat has broad experience in the field of corporate law, family law (estate planning) and real estate law.
Daniel Ohmann
Notary, specialised in Corporate law
T: +31 (0)70-5123131
F: +31 (0)70-5112110
E: This email address is being protected from spambots. You need JavaScript enabled to view it.
Successor of:
J.A.C.M. Geurts (2018)
B. den Hartog (2003)
J.S. de Borst (1983)
J.Th. Hovingh (1962)
H.C.A. Vermeulen van Kruiningen (1946)
C. Munnich (1922)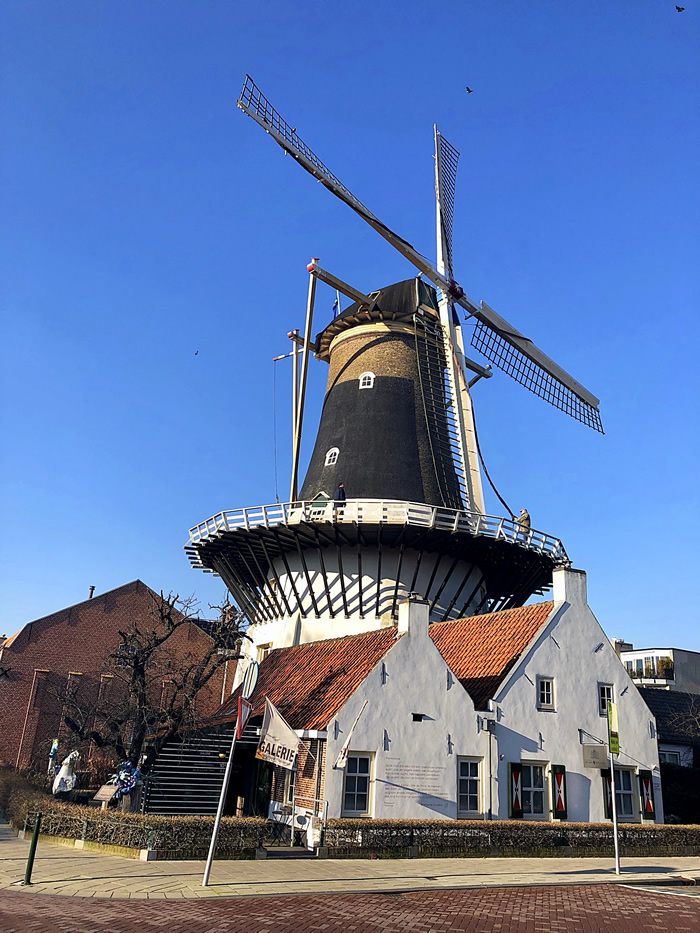 Our employees
Daniel Ohmann
Daniel Ohmann studied Dutch law and notarial law at Leiden University (both completed cum laude). In 2000 he studied for six months at Sciences Po in Paris. Daniel started his career in 2004 at the law firm Pels Rijcken & Droogleever Fortuijn in The Hague (a leading Dutch law firm) and formed part of the sections Corporate law and notarial family law.
In 2009 he completed the postdoctoral Grotius specialist course in corporate and business law cum laude. During his period at Pels Rijcken Daniel also worked for HBN Law on Curaçao for six months.
Daniel is teacher on the laws of foundations and associations and partnerships at the professional training for the notarial profession and gives 'tailor-made' courses in the field of corporate and notarial family law. He also regularly publishes in his field, amongst others as editor of the legal magazine Rechtspraak Notariaat. In addition he is a member of the arbitration committee of the Dutch Red Cross and involved in several charities as a volunteer.
At the beginning of 2018 Daniel started his own firm Ohmann Notariaat, as the successor of Geurts and Partners. He is a specialist in advising (family)businesses, (semi)public institutions and not-for-profit organisations, also taking into account the family relationships of the entrepreneur (prenuptial agreements, wills and estate planning).
Daniel is a Dutch native speaker. He also has a command of the French, German and Spanish language. He is fluent in English.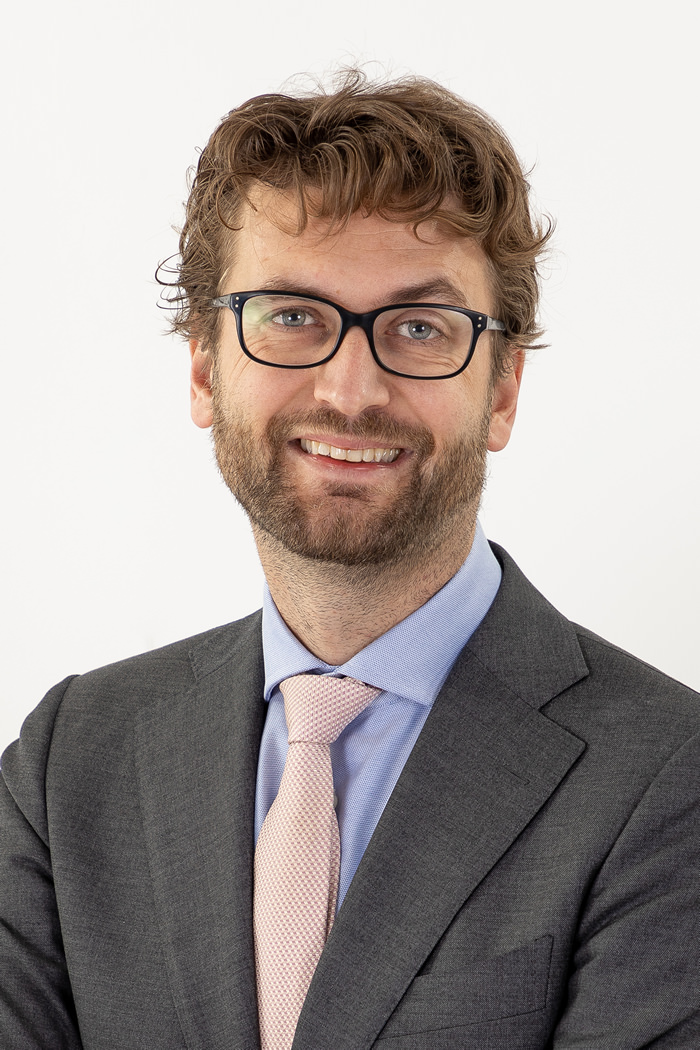 Korien van Steenbergen
Korien van Steenbergen started to work in the notarial practice in 1990 at the offices of civil-law notary D. Butijn. After that she worked for SBH Notaries and Mr M.H.A. Butijn. She was mainly active in the field of family law and estate planning. In December 2012 she started working for Notary Office Geurts and Partners, where she became a added notary (toegevoegd notaris) in March 2014. As of April 1, 2018, she is working as a substitute notary for Ohmann Notariaat.
People sometimes think that the notarial practice is a bit boring. Korien does not agree with that. She thinks it is a beautiful profession, where you can mean a lot for clients during the highlights and lows of their life. Furthermore, she is working with all kinds of different people.
What she likes best about her work is that it is practice-oriented. As the (tax) legislation keeps changing constantly, her working area is always in motion.
Korien has broad experience in settling complex inheritances (investigation of heirs, unwilling heirs and other estate-issues) and has a lot of specialist knowledge in the area of family law and estate planning.
She can put her experience into practice in a small and approachable office, where her clients are given the attention they deserve. Their wishes are of central importance.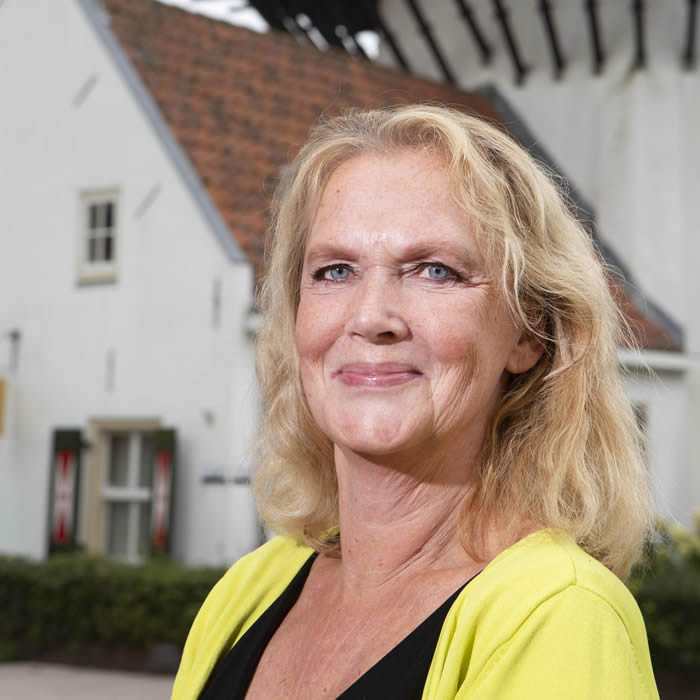 Natasja Duijnisveld
Natasja Duijnisveld has been working in the notarial profession since 1988. She started at the office of notaries Ellens and Matzinger where she worked in the general practice. After a few years she switched to the real estate practice.
After successfully completing the study as notary's clerk and after following several internal and external trainings Natasja has broad experience with all aspects of real estate law, such as the transfer of homes and business property, division of a building into apartment rights, leasehold, mortgages and divisions.
Since 1 July 2017 she has been working at Ohmann Notariaat where she is responsible for the real estate practice.
In her free time Natasja likes to spend time with her horse. She also works as a volunteer.
She works on Tuesday, Wednesday and Friday.
You are welcome to contact Natasja for all your questions on real estate law.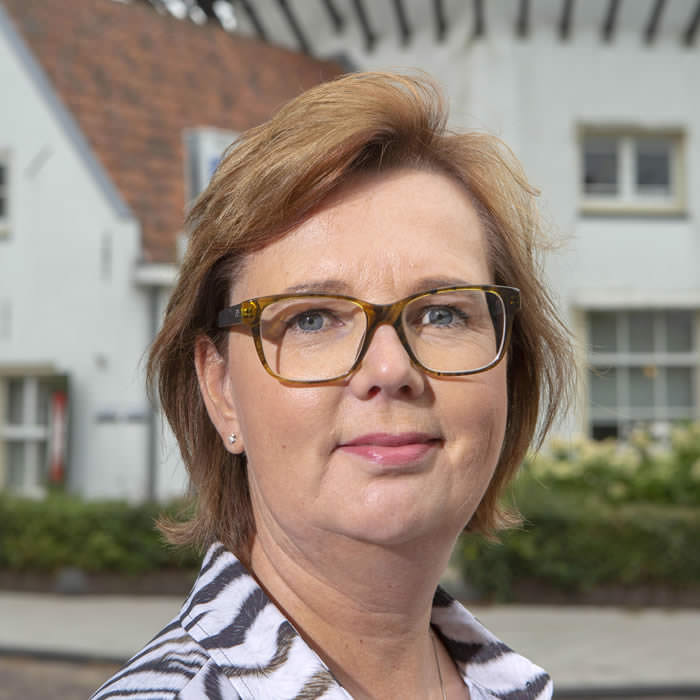 Anita van den Berg
Anita van den Berg has been working for this firm since 1 April 2000. She started working for former notary Boudewijn den Hartog and as of 1 January 2003, she started working for his successor, former notary Jeannine Geurts. She has broad experience in the field of family law, but is also active in the other fields of notarial law.
Her work includes supporting and administrative activities in the field of family law. She processes confidential data, assists with the preparation of the deeds and takes care of the registration. She also supports the (added) notary.
Anita works on Monday, Tuesday morning, Wednesday and Thursday.